Lehigh Valley, Pa. — With three goals as well as a plus-three rating on the ice across three games this past week, Lehigh Valley Phantoms forward Carsen Twarynski has been named the PSECU Player of the Week for the first time this season.

The Phantoms continued their mid-month road swing with a midweek contest against the Bridgeport Sound Tigers on Wednesday, February 19.
Both teams wasted little time finding the back of the net as the first period saw four total goals, with the score heading into the intermission knotted at 2-2.  After Morgan Frost gave the Phantoms a 3-2 lead, just 2:04 into the middle frame, Kyle Criscuolo stole the puck while inside the Sound Tigers' end and skated towards the front of the net.  Criscuolo dished a backhand centering feed that Twarynski fired home to extend Lehigh Valley's lead to 4-2 at the 10:45 mark of the second.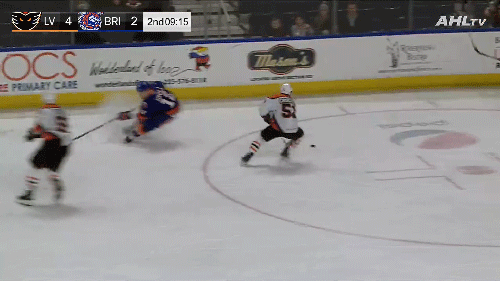 4:07 later, Twarynski netted his second of the contest as he received a breakout pass from defenseman Eric Knodel.  Twarynski skated around a fallen Bridgeport defender and into the zone before shooting the puck off of a sliding D-man and through the legs of Sound Tigers' relief goaltender Jared Coreau.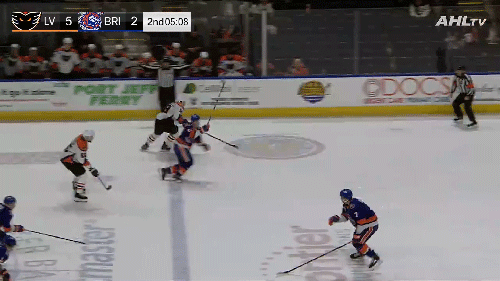 With another two-goal game under his belt, Wednesday night marked the fourth time in his professional career that Twarynski achieved such a feat across just 97 AHL contests.  His performance would earn him second-star honors on the night and increase his overall point total to nine (4G-5A) through 24 games with the Phantoms in 2019-20.
After a 3-2 overtime loss at the hands of the Rochester Americans on Friday night, Lehigh Valley traveled to Syracuse to cap off a season series against the Crunch on Saturday.
As time ticked away in the third period, and with the Phantoms trailing 2-0, Head Coach Scott Gordon pulled goaltender Kirill Ustimenko in favor of the extra skater.
With under a minute left in the contest, defenseman Shayne Gostisbehere — who was on a conditioning loan with the Phantoms — shoveled a backhand pass over to fellow blue liner Chris Bigras who skated into the center of the ice from the left-wing faceoff circle.  Bigras put the puck on net where a waiting Twarysnki found the rebound and shoveled it home for his third marker of the week and fifth goal of the season.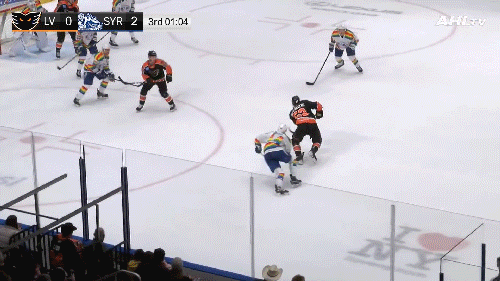 Despite the late come-from-behind push, the Phantoms fell, 2-1, on Saturday night.
Season tickets offering a wide range of benefits as well as 21-Game and 13-Game plans are available by calling the Phantoms at 610-224-GOAL (4625).
And for the latest Phantoms news, visit www.phantomshockey.com or follow the team on Facebook, Twitter (@lvphantoms) and Instagram (@lehighvalleyphantoms).
Prior PSECU Players of the Week
2-17-20 Andy Welinski
2-10-20 Kyle Criscuolo
2-3-20 David Kase
1-20-20 Greg Carey
1-13-20 J-F Berube
1-6-20 Connor Bunnaman
12-30-19 Gerry Fitzgerald
12-23-19 Pascal Laberge
12-16-19 Chris Bigras
12-9-19 Alex Lyon
12-2-19 Andy Welinski
11-25-19 Tyler Wotherspoon
11-18-19 Greg Carey
11-11-19 Kyle Criscuolo
11-4-19 Morgan Frost
10-28-19 Nic Aube-Kubel
10-21-19 Morgan Frost
10-14-19 Joel Farabee