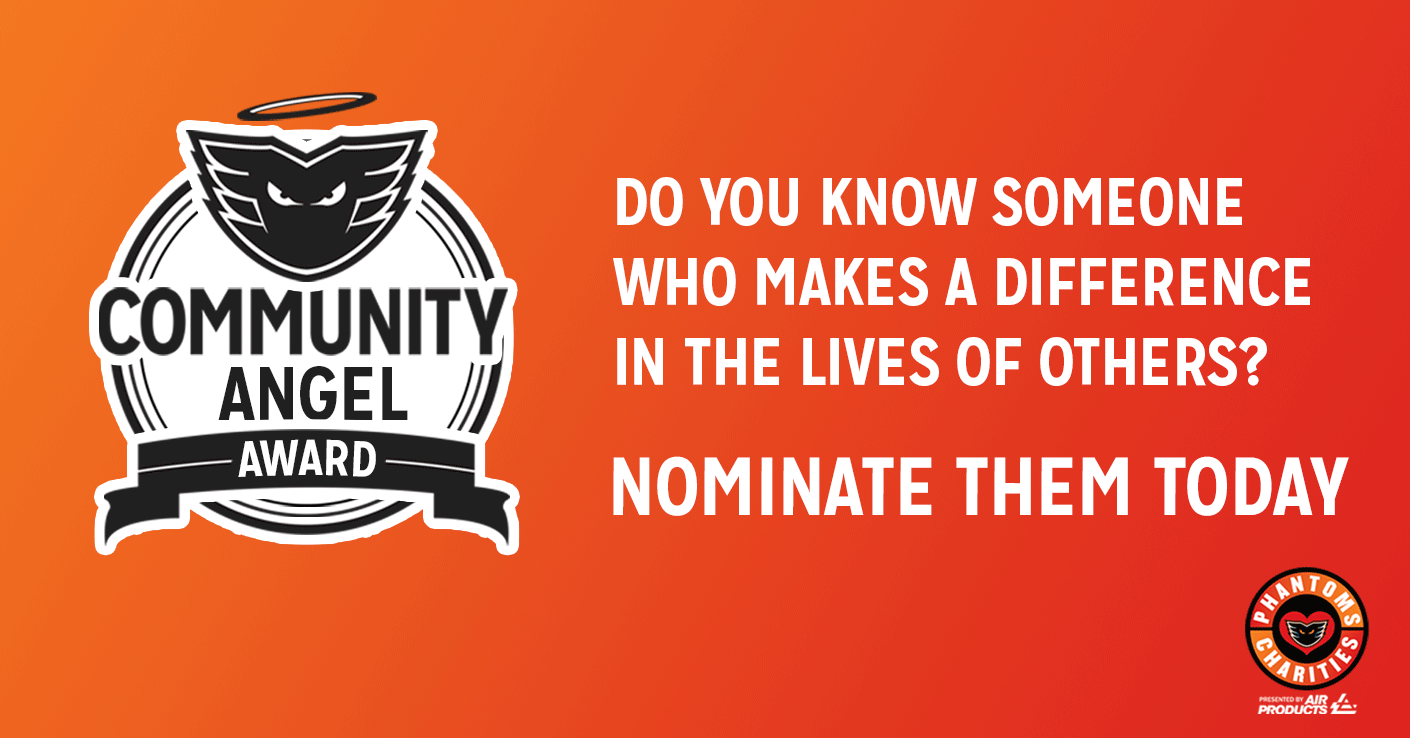 Do you know a kind and giving person who is making a BIG difference in the lives of children every day in our Lehigh Valley community?  Someone who is a true angel to kids in need?  We want to hear about them and honor Community Angels at upcoming Phantoms hockey games!
Nominations are now open, and we are looking for "Community Angels" who:
Serve children in our community with a kind and compassionate heart
Give of themselves without looking for publicity or attention
Work behind-the-scenes to bring joy and happiness to children
Are at least 18 years of age and live in the greater Lehigh Valley
Phantoms Charities is proud to celebrate a Community Angel at various Lehigh Valley Phantoms home games throughout the season.  Community Angels will receive in-game recognition, tickets to attend the game, and a commemorative Community Angel Award.  (This recognition is for adults, age 18 and older.  To celebrate the community service of an individual ages 5-17, please refer to our meLVin's Miracle Makers program.) 
To nominate someone that you believe qualifies as a Community Angel, please fill out the form below!
---
Nominator will be contacted in the event your "Angel" is selected; please do not follow up with phone calls or emails as this will not impact selection. 
In the event of selection, Nominator will be notified of the game date and will be provided with complimentary tickets to the game for the "Community Angel". Logistics of game day recognition will be shared with nominator.