LEHIGH VALLEY — After being named to the AHL All-Star Classic roster, playing in his 600th professional contest and scoring a goal this past week, Lehigh Valley Phantoms defenseman T.J. Brennan has been named the first PSECU Player of the Week for 2018.

On Thursday, the American Hockey League released the All-Star rosters for the 2018 AHL All-Star Classic to be held in Utica, New York, over January 29-30. Among the selections from around the league, Brennan was named as a representative from the Lehigh Valley Phantoms.  Fellow Phantoms teammate Danick Martel was also named to the roster and will join Brennan in Utica.
This will be the fifth-consecutive year that the 28-year-old native of Moorestown, New Jersey, will be skating as an AHL All-Star. Most recently, he was selected as one of three representatives from the Phantoms during the 2017 AHL All-Star Classic that was held inside of PPL Center in Allentown.
The next day, Brennan and the Phantoms took on his former team, the Toronto Marlies in the first of two weekend contests against North Division opponents. The game marked the 600th professional contest of Brennan's career that, at the time, had seen him amass 143 goals and 270 assists for 413 total points.  The Phantoms would take the Friday-night contest to a shootout, but would acquire only one point in the standings.
On Saturday night, when the team traveled to frigid Rochester, Brennan tallied the Phantoms only goal of the game during the 3-1 loss when he received a pass from fellow defenseman Will O'Neill, skated in to the top of the far circle and sniped it past the right shoulder of Rochester goaltender Linus Ullmark.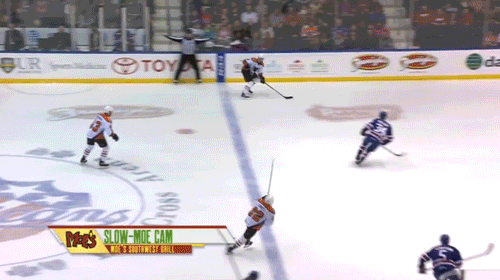 Brennan would also show off some soccer skills later in the game as he headed a puck fluttering through the air out of the Phantoms defensive zone to keep the Americans out.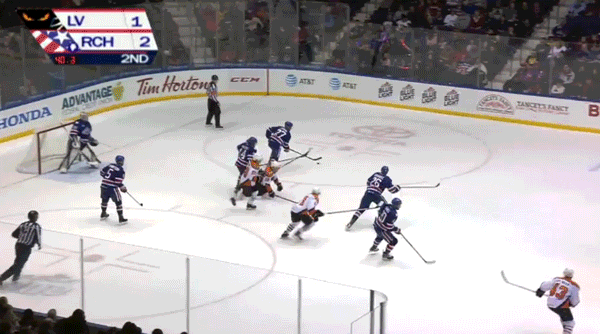 Now in his ninth professional season, the two-time Eddie Shore Award winner currently leads Lehigh Valley defensemen in points with 23 (5G-18A) and plus-minus rating with a plus-eight.
Reserve your season tickets and group outings for the 2017-2018 season of Phantoms hockey. For more information on how to reserve your seat at PPL Center to the hottest ticket in town, call the Phantoms front office today at 610-224-GOAL [4625]!
Prior PSECU Players of the Week
12-18-17 Corban Knight
12-11-17 Tyrell Goulbourne
12-4-17 Corban Knight
11-27-17 Greg Carey
11-20-17 Mike Vecchione
11-13-17 Phil Varone
11-6-17 Chris Conner
10-30-17 Oskar Lindblom
10-23-17 Dustin Tokarski
10-16-17 Mike Vecchione / Philippe Myers
10-9-17 Danick Martel