Lehigh Valley Phantoms (12-3-2) at Binghamton Devils (3-8-5)
Monday, April 5, 2021 at 7:00 p.m. – Newark, NJ
Tonight's Game – The first-place Lehigh Valley Phantoms look to continue their four-game win streak as they travel to Newark to take on the Binghamton Devils. The Phantoms have won seven of their last eight while Binghamton has gone winless in five straight and has just one win in its last 14 games. Tonight is the 18th game of the season for the Phantoms. Lehigh Valley is 4-0-1 against the Devils this season. Tonight is the sixth of 14 meetings between Lehigh Valley and Binghamton.
Last Time Out – The Phantoms pulled off another exciting rally in a 5-4 shootout win over the Wilkes-Barre/Scranton Penguins. Trailing 4-2 in the second period, rookies Wade Allison and Tyson Foerster drove the comeback. Allison rolled into the slot to snipe home his fourth of the year to make it a one-goal game. And Foerster blasted through the tying tally with just 48.9 seconds left with a 6-on-5 goal neatly set up by Connor Bunnaman and Max Willman. Foerster scored the lone goal in the team's first shootout of the season and two goals in a game for a second straight contest. Cal O'Reilly had a goal and an assist. Connor Bunnaman and Carsen Twarynski played their first game of the season with the Phantoms after arriving from the Flyers Taxi Squad.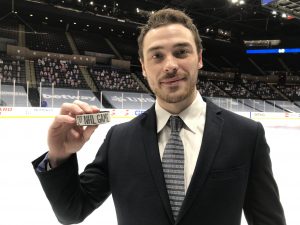 Laczynski Makes the Jump – Rookie center Tanner Laczynski made his NHL debut on Saturday night against the New York Islanders and became the 28th Lehigh Valley Phantoms product to receive a recall and make an NHL debut with the Flyers. He is the second to do so this season joining Maksim Sushko. Last year's Phantoms products to make Flyers' debuts included Carsen Twarynski, Connor Bunnaman, Joel Farabee, German Rubtsov, Morgan Frost and David Kase. Congratulations, Tanner!
"Ty" Game! – Tyson Foerster's late goal with 48.9 seconds left was the second time this season the Phantoms have scored a 6-on-5 goal to "Ty" the game. Wyatte Wylie's first pro goal was also the first goal of the season for the Phantoms on February 6 when he tied the game at 1-1 at the Hershey Bears with 44.7 seconds left.
Foerster has four goals in the last two games and also scored the shootout winner on Saturday shortly after his tying goal. Last Wednesday, his four-point effort against the Hershey Bears made some Phantoms' history. His two-goal and two-assist night made him just the tenth Lehigh Valley Phantom to record four points in a game and the first in over two years. He was also just the second rookie to have four points in a game for Lehigh Valley and the first to do so at PPL Center. Some of the previous Lehigh Valley Phantoms with four points in a game have included Danick Martel, Colin McDonald, Phil Varone, Jordan Weal, Nick Cousins and Chris Conner.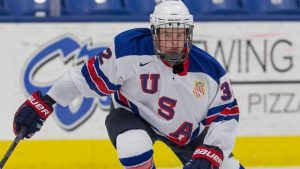 York on His Way – Big10 Defenseman of the Year Cam York signed an NHL Entry-Level Contract with the Philadelphia Flyers on Wednesday and was officially added to the Phantoms roster on Thursday but he is not available to play yet. The southern California native from Anaheim Hills was captain of the USA team that won the Gold Medal at the 2021 World Juniors in Edmonton. York just completed his sophomore season at the University of Michigan and was a first-round selection of the Philadelphia Flyers at the 2019 NHL Entry Draft.
Comeback Kids! – The Phantoms have gone 5-3-0 in games in which they were trailing at the second intermission. That is easily the most comeback wins in the league and they are the only team with a winning record when trailing after 40 minutes. Only seven teams have two wins when trailing after two and the rest of the league has 0 or 1 late comeback wins. The Phantoms have played eight overtime games this season out of their 17 games total which is also the most in the AHL as are their five overtime wins and six total wins after regulation (including one shootout win). The Phantoms have played the Penguins to overtime in 4 out of 5 meetings this year with Lehigh Valley winning the last three of those. The Phantoms are just 1-1 in overtimes against the Devils.
Milestone for Gordo – Head coach Scott Gordon became just the sixth coach in AHL history to record 400 wins. His total includes 179 wins with the Lehigh Valley Phantoms and 221 wins with the Providence Bruins. He joins Roy Sommer (780), Fred "Bun" Cook (636), Frank Mathers (610), John Paddock (589) and John Anderson (424) in the exclusive club.
Get Your Tickets, Here!! – The Phantoms and PPL Center are pleased to announce we are "Back to Live." The Phantoms will be permitted to allow 2,500 fans per game beginning with our Saturday, April 10 game. Limited tickets for Phantoms home games are available at phantomshockey.com
Cal Closes In – Cal O'Reilly is knocking on the door to become only the 10th player in AHL history to record 500 assists. The AHL active's scoring leader currently has 494 helpers including ten this season. O'Reilly's 623 career points rates 37th all-time in AHL history. He currently stands 12th in assists and is one away from catching former Hershey Bears great Chris Bourque (495) for 11th.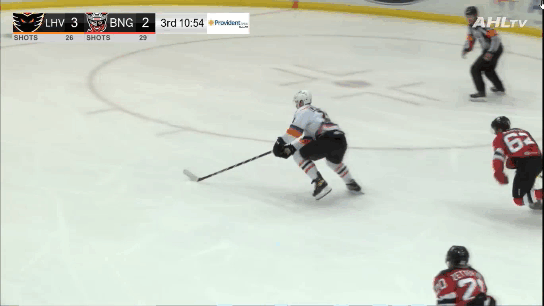 The Series – The Phantoms are 4-0-1 against the Devils this season and swept the Binghamton club two weekends ago with 3-2 and 6-3 wins with Alex Lyon recording both wins. Tanner Laczynski had a hat trick in the team's last visit to Newark on Friday, March 26 which included a shorthanded breakaway beauty pulling the puck back between his legs for the game-winner in the third period. Lyon had 33 saves on 35 shots in a strong performance. The next night saw two goals from Ryan Fitzgerald and three-point games from Wade Allison and Max Willman who each had a goal and two assists in a 6-3 win.
Scouting the Devils – Binghamton has one win in its last 14 games and has gone winless in five straight as well. But they continually give their opponents tough games with 10 of their 18 games being decided by one goal. Binghamton is 3-2-5 in one-goal games. Last Saturday, Tyler Irvine's first pro goal with 5:45 left put them in a 2-2 tie at Hershey before Connor McMichael's second of the game a couple minutes later put Hershey back in front in what became a 4-2 win. The very young Devils are led by Adam Foote's son, Nolan Foote, with 5-10-15. 34-year-old captain Ben Street has 5-9-14. Popular Phantoms alum Danick Martel has been playing on Binghamton's top line and has 4-7-11. The Devils are surrendering 4.0 goals per game which is worst in the AHL. Binghamton's penalty-kill is struggling at only 76.6% which is 25th out of 28 in the AHL.
Upcoming – Saturday, April 10, 7:05: Phantoms vs. Hershey (PPL Center) – Sunday, April 11, 5:05 – Phantoms vs. Binghamton (PPL Center)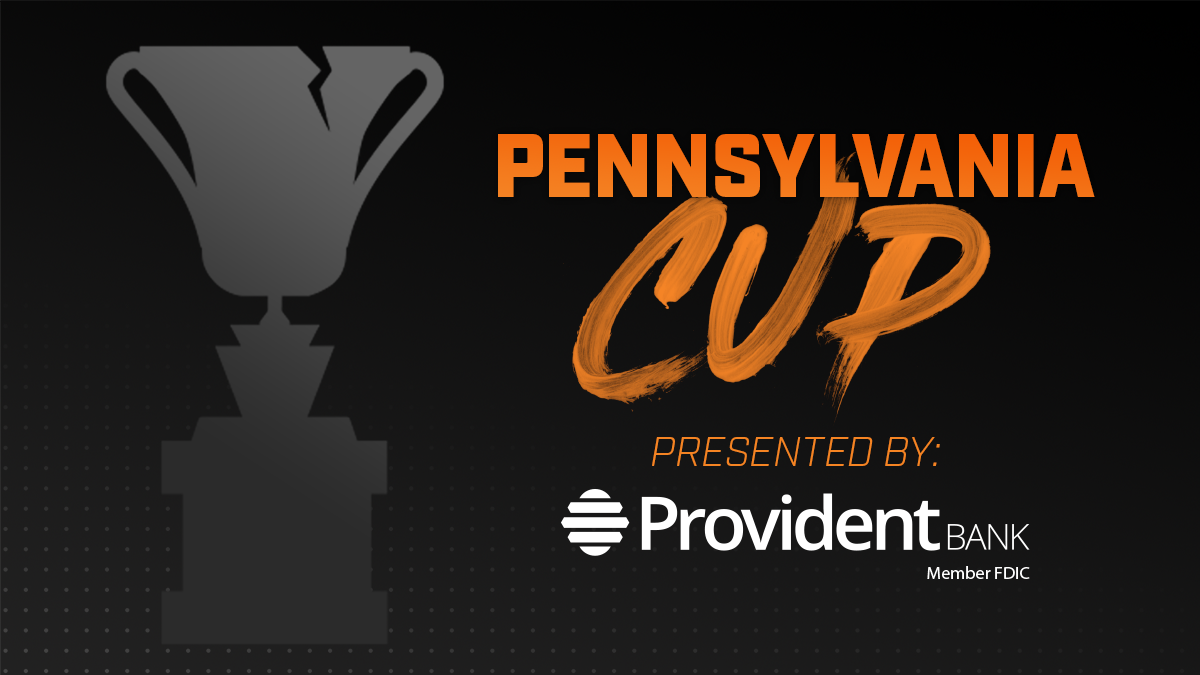 Provident Bank Pennsylvania Cup
Phantoms 8-3-1 = 17
Bears 6-4-2 = 14
Penguins 3-4-3 = 9