Stuffed Animals to be Delivered Directly to Valley Youth House on Tuesday, December 9 at 2 PM Via Fanboni, meLVin
December 8, 2014
Lehigh Valley, PA – As its name would suggest, the Fanboni traditionally transports fans at Lehigh Valley Phantoms games. It will broaden both its definition and its capacity tomorrow though as the Fanboni will be used to transport a portion of the 1,728 teddy bears and stuffed animals donated by Phantoms fans this past Saturday night as part of the team's first Teddy Bear Toss in Lehigh Valley.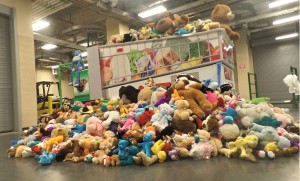 At the 6:08 mark of the second period last Saturday, history was made at PPL Center when Brett Hextall opened the scoring in the Phantoms' clash with the visiting Bridgeport Sound Tigers setting off waves upon waves of teddy bears and stuffed animals that were thrown over the glass and onto the ice by Phantoms fans. In all, 1,728 bears and stuffed animals were donated by Phantoms fans with each of the nearly 2,000 cuddly critters to be delivered directly to Valley Youth House (829 Linden Street) tomorrow at 2 PM. In addition to the Fanboni, the bears and stuffed animals will be transported via the Phantoms fan along with meLVin and his four-wheeler!
A special thanks goes out to Trish Dilg of Paper Bag Child who helped to connect the Phantoms with Valley Youth House when the Teddy Bear Toss was simply in its infancy here in Lehigh Valley.
Among the special guests in attendance at tomorrow's delivery will be Hextall, Mayor Ed Pawlowski, Annette Duranso, President & CEO of Valley Youth House and Mike Woodland, co-owner of Dan's Camera City, which was the presenting partner for the Phantoms' first-ever Teddy Bear Toss here in Lehigh Valley.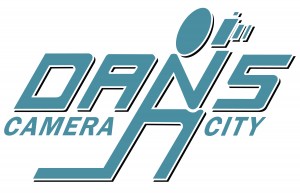 The Fanboni-led caravan will depart from the loading dock at PPL Center at 2 PM and will arrive at Valley Youth House shortly thereafter. The nearly 2,000 stuffed animals will then be donated to Valley Youth House to be distributed throughout the holiday season.
The mission of Valley Youth House is to provide prevention and intervention services, counseling, life skills and behavioral health services to abused, neglected, and homeless youth and their families. Their programs foster positive growth enabling at-risk youth and their families to become healthy, productive, responsible members of the community.
Check it out! Phantoms Holiday Plans are on sale now offering tremendous value on four game tickets in a great stocking-stuffer package that includes a Melvin Mini-Stick or special Phantoms beer stein AND a game program. Call the Phantoms to order your Phantoms Holiday Plan at 610-224-GOAL (4625).
For all the Holiday Shopping for the Phantoms fan in your life, check out the team's merchandise and souvenir kiosk now open at the Lehigh Valley Mall through December 31. The Phantoms team store inside PPL Center is also open throughout the week from 11am until 5pm Monday through Saturday.
Upcoming Home Games:
Saturday, December 13, 2014, Wilkes-Barre/Scranton Penguins vs. Lehigh Valley Phantoms, 7:05 PM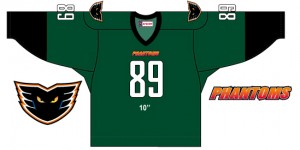 ("Go Birds" Tailgate! With special guests Jeremiah Trotter, Brian Baldinger and the Eagles Cheerleaders! Specialty Jersey Night with a post-game jersey auction)
Wednesday, December 17, 2014, Binghamton Senators vs. Lehigh Valley Phantoms, 7:05 PM
(Jewish Heritage Night! With a special lighting of the menorah!)
Friday, December 19, 2014, Hershey Bears vs. Lehigh Valley Phantoms, 7:05 PM
(FREE Shirt Friday! FREE Holiday-themed Phantoms shirt for all fans in attendance!)
In their 19th season of operation, the Phantoms are currently in the midst of their Inaugural Season as the Lehigh Valley Phantoms playing at the brand-new PPL Center. Established in 1996, the Phantoms spent their first 13 seasons at the Spectrum before re-locating to Glens Falls, New York in 2009 where the team spent the next five seasons as the Adirondack Phantoms. A new era of Phantoms hockey began in the fall of 2014 when the Lehigh Valley Phantoms began play at the state-of-the-art PPL Center. Through 18 incredibly successful campaigns, the Phantoms have captured two Calder Cup Championships (1998, 2005), two Conference Championships (1998, 2005), two Regular Season Titles (1996-97, 1997-98) and four Division Championships (1996-97, 1997-98, 1998-99, 2003-04).