The Lehigh Valley Phantoms will cap off the month of February with a two-game set against the Charlotte Checkers beginning on Friday night, February 28, at 7:05 p.m. inside of PPL Center in downtown Allentown.  The first of two matchups this weekend will represent the seventh meeting between the two teams this season in which the Phantoms hold a 4-1-0-1 record.
Phantoms vs. Charlotte Checkers
Phantoms Leading Scorers
Greg Carey (51 GP, 15G-12A, 27 PTS)
Cal O'Reilly (46 GP, 5G-22A, 27 PTS)
Morgan Frost (35 GP, 11G-13A, 24 PTS)
Mikhail Vorobyev (39 GP, 11G-13A, 24 PTS)
Tyler Wotherspoon (48 GP, 4G-17A, 21 PTS)
Checkers Leading Scorers
Steven Lorentz (54 GP, 19G-22A, 41 PTS)
Jake Bean (52 GP, 8G-33A, 41 PTS)
Morgan Geekie (51 GP, 19G-18A, 37 PTS)
Joey Keane (52 GP, 9G-23A, 32 PTS)
Max McCormick (49 GP, 14G-15A, 29 PTS)
Prior Meetings This Season
Oct. 25 — CHA 3, LV 2 (SO)
Oct. 26 — LV 3, CHA 2
Nov. 20 — LV 3, CHA 2
Nov. 22 — LV 5, CHA 4 (OT)
Dec. 21 — LV 3, CHA 2
Dec. 22 — CHA 4, LV 2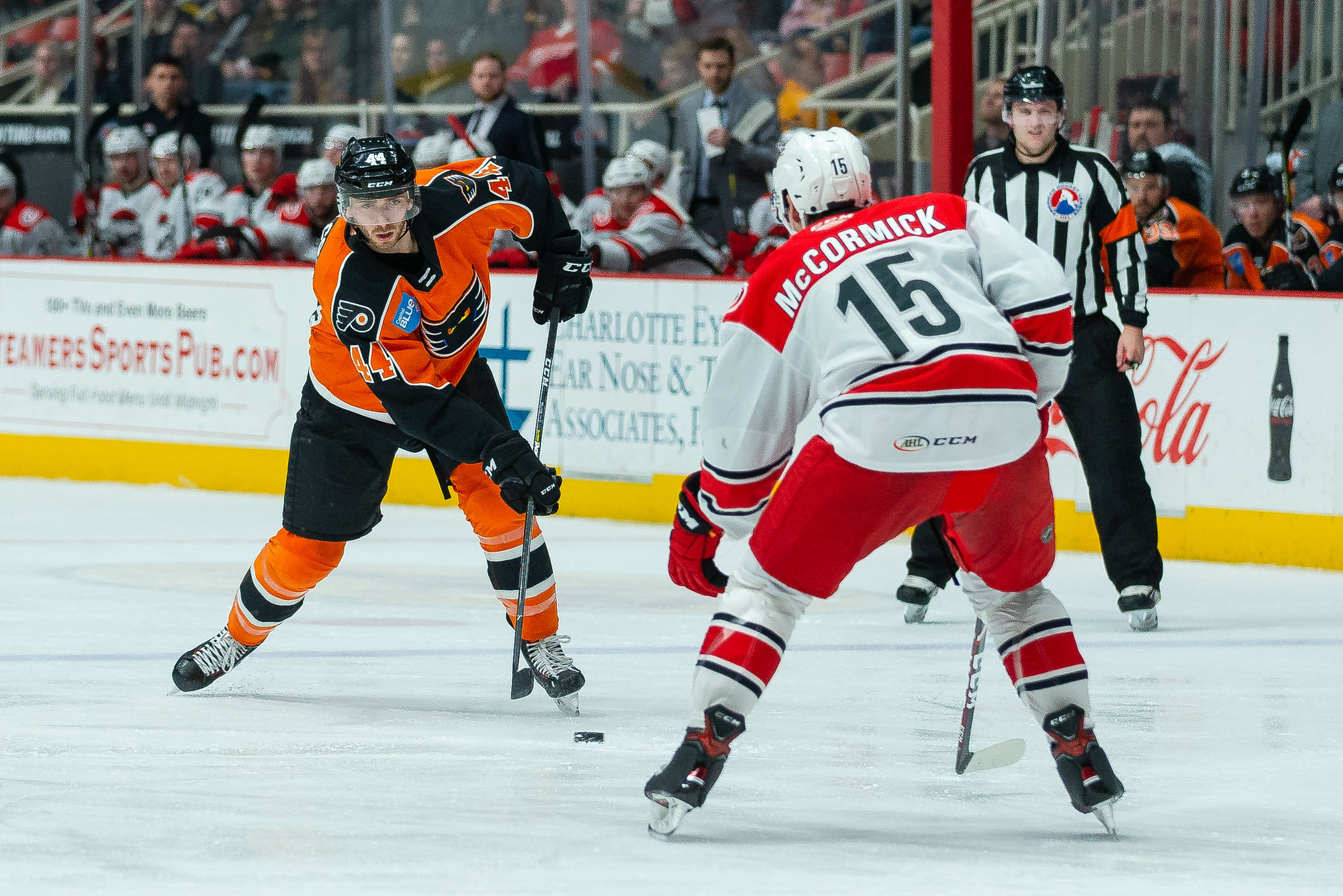 Snap Shots
The Phantoms will benefit from the injection of forwards Connor Bunnaman and Joel Farabee into the lineup as they were returned to Lehigh Valley from Philadelphia on Monday.
Carsen Twarynski is projected to play in his 100th American Hockey League game tonight against the Checkers.  The second-year forward currently has three goals in his past three games.
Five of the six total meetings between the two teams this season have been decided by just a single goal.  Oddly, four of those games have finished with a final score of 3-2.
Phantoms forward Mikhail Vorobyev is just two points away from having 100 professional points.
Lehigh Valley is 10 points back of Charlotte, who currently sits in the fourth spot of the Atlantic Division.  With no more direct matchups, after this weekend, against the Checkers this season, the Phantoms will need to capitalize on the opportunity at hand.  Two wins could potentially put the team right back in the playoff picture with just a month and a half remaining on the schedule.
With both teams are coming off a loss, the teams are also similar over their past 10 games with Lehigh Valley going 5-3-1-1 while Charlotte has gone 6-3-1-0.
Coming into Friday's game, the Charlotte Checkers have 181 goals for, placing them first in that category in the Atlantic Division.
Charlotte will be without forwards Janne Kuokkanen, Julien Gauthier and Eetu Luostarinen as well as defenseman Chase Priskie and Fredrik Claesson as all five were moved at the NHL's trade deadline. Together, the five players have combined to produce a total of 154 points (55G-99A).  Gauthier was also the Checkers leading goal scorer with 26 on the season.
Both of Charlotte's regular goaltenders — Alex Nedeljkovic and Anton Forsberg — are currently on NHL recall to Carolina.
Players to Watch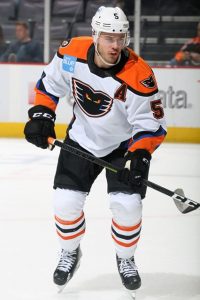 Tyler Wotherspoon currently leads the Phantoms against the Checkers with seven points (1G-6A) across five games this season.  The 26-year-old defenseman recently missed five games, dating back to February 15, but is projected to slot back into the lineup for Lehigh Valley tonight.
Joel Farabee was loaned to the Phantoms on Monday afternoon and will return to the lineup in tonight's game.  Despite having only played four games in the AHL this season, the rookie forward is currently riding a four-game point streak in which he has three goals and an assist for four points and a plus-two rating.
Recent Transactions
February 23, 2020: The Philadelphia Flyers recalled defenseman Shayne Gostisbehere from his conditioning loan with the Lehigh Valley Phantoms.
February 24, 2020: The Philadelphia Flyers returned on loan forwards Joel Farabee and Connor Bunnaman to the Lehigh Valley Phantoms.
February 24, 2020: The Philadelphia Flyers traded forward Kyle Criscuolo and a 2020 fourth-round pick to the Anaheim Ducks in exchange for forward Derek Grant.
February 24, 2020: The Philadelphia Flyers traded defenseman T.J. Brennan to the Chicago Blackhawks in exchange for forward Nathan Noel.
February 26, 2020: The Lehigh Valley Phantoms loaned forward Max Willman to the Reading Royals.
The Road Ahead
The Lehigh Valley Phantoms will play the back half of their two-game set against the Charlotte Checkers inside of PPL Center on Saturday, February 29, beginning at 7:05 p.m.
Saturday's game will also be the second night of the Phantoms Miracle on Ice Celebration weekend as the team honors the 40th anniversary of the Miracle on Ice when the U.S. Men's Ice Hockey team defeated the Soviets during the 1980 Winter Olympics in Lake Placid, New York.  Lehigh Valley will wear special tribute jerseys as a nod to the 1980 Olympic jerseys worn by Team USA that will be auctioned off after the game in a live auction featuring Phantoms players.
The Phantoms are also offering a special $19.80 ticket deal for both games inside PPL Center this weekend as the team celebrates the Miracle on Ice!  Get your $19.80 ticket deal by heading over to the Special Ticket Promotions page.
Looking for a group deal?  Grab four tickets to either game this weekend as well as a limited-edition Greg Carey bobblehead starting at just $70 thanks to the Hamilton Howitzer Pack!  To learn how you can secure one of these bobbleheads that commemorate Greg Carey's 100.4-mile-per-hour shot that won the AHL's Hardest Shot Competition in 2019, call the Phantoms ticket office at 610-224-4625 or head over to the Special Ticket Promotions page.