More NHL Experience Arrives to Lehigh Valley
October 4, 2023
The Philadelphia Flyers today announced the club has sent six players to the Lehigh Valley Phantoms, according to General Manager Daniel Briere.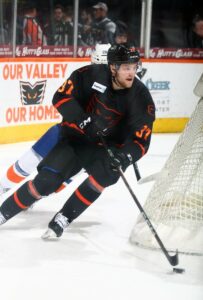 The Flyers have loaned forward Samu Tuomalaa and defensemen Ronnie Attard and Adam Ginning to the Phantoms. In addition, forward Tanner Laczynski, defenseman Victor Mete and goaltender Cal Petersen have cleared waivers and have been loaned to the Phantoms.
2023 Phantoms Training Camp Roster PDF
On Tuesday, Adam Brooks, Rhett Gardner, Cooper Marody and Louie Belpedio all cleared waivers and were assigned to the Lehigh Valley Phantoms.
The Phantoms Training Camp roster now stands at 36 players which includes 21 forwards, 12 defensemen and three goaltenders.
The Lehigh Valley Phantoms resume preseason competition on Saturday at 6:05 p.m. at the Wilkes-Barre/Scranton Penguins.
The final preseason game is at PPL Center on Sunday at 1:05 p.m. against the Hershey Bears.
The highly anticipated 10th Season of the Lehigh Valley Phantoms, presented by Service Electric, officially begins on Saturday, October 14 with an Opening Night clash against the Cleveland Monsters. Opening Weekend continues with a big 1:05 p.m. matinee on Sunday, October 16 taking on the Belleville Senators.
PHANTOMS TRAINING CAMP ROSTER
2 Helge Grans – D
3 Adam Karashik – D
4 Will Zmolek – D
5 Ethan Samson – D
7 Louie Belpedio – D
8 Mason Millman – D
9 Tanner Laczynski – F
10 Evan Polei – F
11 Ryan Chyzowski – F
12 Ronnie Attard – D
13 Brendan Furry – F
14 Zayde Wisdom – F
15 Jordy Bellerive – F
17 Garrett Wilson – F
18 Shane Sellar – F
20 Cooper Marody – F
21 Darren Brady – D
22 Rhett Gardner – F
24 Adam Brooks – F
25 Devon Paliani – F
27 Samu Tuomaala – F
28 Olle Lycksell – F
29 Alexis Gendron – F
31 Parker Gahagen – G
33 Jake Kucharski – G
37 Adam Ginning – D
39 Kyle Olson – F
40 Cal Petersen – G
45 Trevor Thurston – D
46 Matt Brown – F
48 Alex Kile – F
56 Jacob Gaucher – F
59 Koletrane Wilson – D
73 Nolan Maier – G
91 Elliot Desnoyers – F
98 Victor Mete – D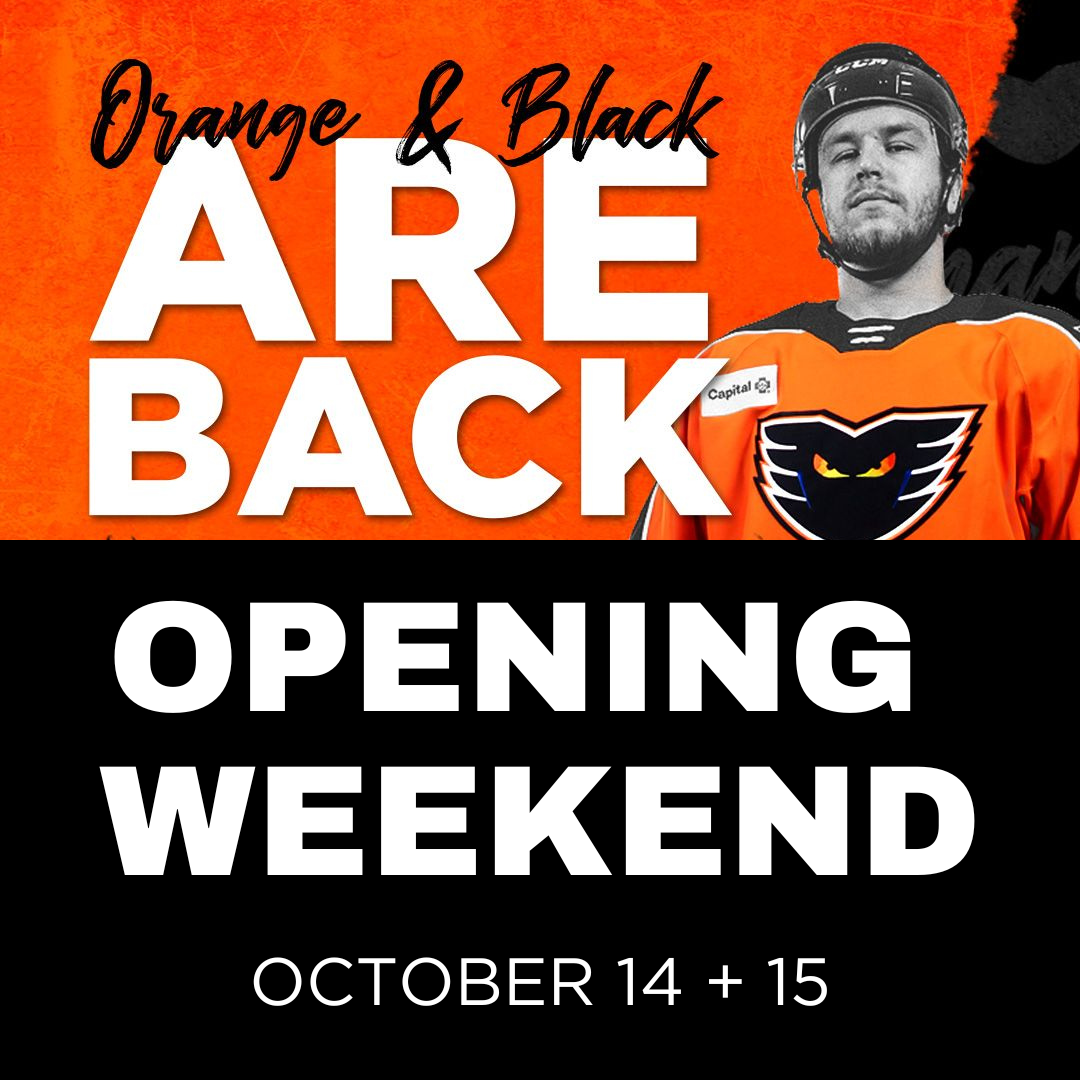 UPCOMING
Saturday, October 7 (6:05) – Lehigh Valley Phantoms at W-B/Scranton Penguins (Preseason)
Sunday, October 8 (1:05) – Hershey Bears at Lehigh Valley Phantoms (Preseason)

Saturday, October 14 (7:05) – Cleveland Monsters at Lehigh Valley Phantoms (OPENING WEEKEND!!)
Sunday, October 15 (1:05) – Belleville Senators at Lehigh Valley Phantoms (OPENING WEEKEND!!)