10th Season Will Commence October 14-15
June 28, 2023
Lehigh Valley, PA – The Phantoms have announced the team's Opening Weekend dates for the team's 10th season in the Valley, presented by Service Electric. Via a video announcement from comedian Bill Burr on social media, the Lehigh Valley Phantoms have unveiled that their first games of the 2023-24 season will take place on Saturday, October 14 and Sunday, October 15 at PPL Center.
Burr will perform at PPL Center on Thursday, July 6. Tickets are available at PPLCenter.com
Close enough, @billburr

OPENING WEEKEND DATES ARE FINALLY HERE! pic.twitter.com/0ozL9cctck

— Lehigh Valley Phantoms (@LVPhantoms) June 28, 2023
"Bringing the sunshine to Allentown, Pennsylvania!" Burr exclaimed. "On October 14th and 15th, the Phantoms are starting their hockey season! Is there anything better than minor-league hockey?!"
The Phantoms officially arrived in Center City Allentown on October 17, 2014 with their first official game at PPL Center and the team is now entering its 10th season in Lehigh Valley.
Stay tuned! Further details of Opening Weekend festivities as well as Lehigh Valley's season-opening opponents will be announced in the next few weeks.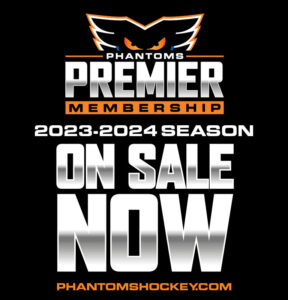 Phantoms Premier Memberships provide a true year-long membership that includes tickets to all Phantoms home games as well as year-round benefits and experiences that are exclusive to Premier Members only. Receive early entrance, presale ticket access for PPL Center events, 20% team store discount, enhanced insider access and experiences, and so much more!