Opening Night This Saturday!
October 12, 2023
Lehigh Valley, PA – The Lehigh Valley Phantoms have officially submitted their season-opening roster for 2023-24 to the American Hockey League. The team is entering its 10th season of "Phantoms in the Valley" presented by Service Electric.
The Phantoms are comprised of 25 players including 16 forwards, seven defensemen and two goaltenders. Out of that group, 15 have skated for the Phantoms before including 13 last season.
2023-24 Opening Night Phantoms Roster CLICK HERE
Among the returning players, forward Garrett Wilson has the most experience. The 32-year-old is entering his fourth season with Lehigh Valley and has scored 36 goals in 165 games in a Phantoms jersey.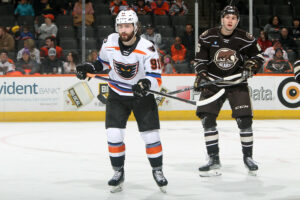 Center Elliot Desnoyers established a new Lehigh Valley record for rookies when he scored 23 goals last season. Defenseman Adam Ginning equaled a Lehigh Valley record with his +24 rating.
Some other returning regulars from last season include forwards Jordy Bellerive, Adam Brooks, Olle Lycksell, Cooper Marody and Zayde Wisdom. Some of the familiar defensemen for Phantoms fans include AHL All-Star Ronnie Attard, Louie Belpedio who was an alternate captain last season, and Adam Karashik.
The Phantoms are also pleased to welcome back forwards Wade Allison, Tanner Laczynski and Samu Tuomaala. The popular Allison last displayed his powerful shot at PPL Center two seasons ago.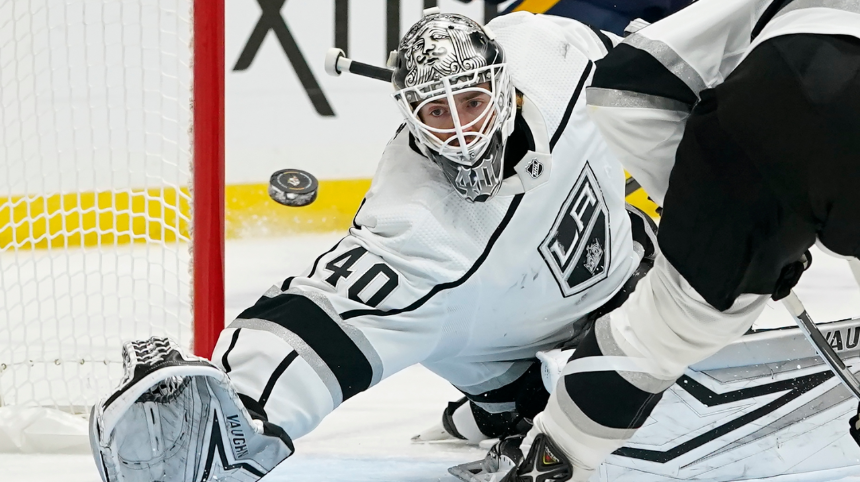 The goaltending tandem is comprised of 28-year-old Cal Petersen, previously of the Los Angeles Kings, and 30-year-old Parker Gahagen who played with Jacksonville in the ECHL last year.
Head coach Ian Laperriere is also adding 10 newcomers to the roster ranging from speedy defenseman Victor Mete who has 247 games of NHL experience to rookies Alexis Gendron and Ethan Samson who are looking forward to their professional debuts. Defenseman Helge Grans joins the Phantoms from the Los Angeles Kings organization. Center Rhett Gardner arrives to the Phantoms from the Texas Stars and Dallas Stars while Evan Polei joins from the Manitoba Moose. Forwards Matt Brown, Brendan Furry and Jacob Gaucher are all looking forward to their first full season in the AHL.
Opening Night for the 2023-24 season is Saturday against the Cleveland Monsters. The special night will feature a rally towel giveaway and a party outside in the plaza before the game. Opening Weekend continues on Sunday at 1:05 p.m. with a matinee clash against the Belleville Senators.
PHANTOMS ROSTER
2 Helge Grans – D
3 Adam Karashik – D
5 Ethan Samson – D
7 Louie Belpedio – D
9 Tanner Laczynski – F
10 Evan Polei – LW
12 Ronnie Attard – D
13 Brendan Furry – F
14 Zayde Wisdom – RW
15 Jordy Bellerive – F
17 Garrett Wilson – LW
19 Wade Allison – RW
20 Cooper Marody – F
22 Rhett Gardner – C
24 Adam Brooks – F
27 Samu Tuomaala – RW
28 Olle Lycksell – LW
29 Alexis Gendron – RW
31 Parker Gahagen – G
40 Cal Petersen – G
37 Adam Ginning – D
46 Matt Brown – F
56 Jacob Gaucher – F
91 Elliot Desnoyers – C
98 Victor Mete – D
UPCOMING –
Saturday, October 14 (7:05) – Cleveland Monsters at Lehigh Valley Phantoms (OPENING NIGHT!)
Sunday, October 15 (1:05) – Belleville Senators at Lehigh Valley Phantoms (OPENING WEEKEND!!)