Lehigh Valley Phantoms (6-2-2) at Hershey Bears (7-2-2)
Sunday, March 14, 2021 at 3:00 p.m. – Giant Center, Hershey, PA
Today's Game – The Lehigh Valley Phantoms travel to Giant Center for another rivalry showdown with the Hershey Bears. Today is Game 12 out of 38 in the 2021 season and also the fifth of 14 meetings between Lehigh Valley and Hershey and the Phantoms' fourth visit to Hershey. The Phantoms are 3-1-0 against Hershey this season but the Bears took the last decision in a 4-1 final on March 6 at Giant Center. Lehigh Valley has two wins in Chocolate Town this year on February 6 (Ryan Fitzgerald) and February 14 (David Kase).
Last Time Out – The Phantoms and Devils were tied at 1-1 on Wednesday night in Newark when the game was suspended after one period due to COVID protocols affecting the Binghamton Devils. Cal O'Reilly had scored for the Phantoms and Alex Lyon made his return to the Phantoms with 10 saves on 11 shots before play concluded at the first intermission.
Rescheduling – Lehigh Valley's game against the Binghamton Devils originally scheduled for Saturday, March 13 was rescheduled for Sunday, April 11 at 5:05 p.m. Tickets for the March 13 game are good for the April 11 date. The suspended game at Newark from March 8 will be resumed later this season. Details on the completion of the suspended game have not been announced yet.
Get Your Tickets, Here!! – The Phantoms and PPL Center are pleased to announce they are "Back to Live." Lehigh Valley Phantoms home games at PPL Center will now be held at 15% capacity. Tickets for all home games are on sale now.
Welcome Back – Pascal Laberge returned to the lineup after an injury on February 24 at the Binghamton Devils. He scored a goal in March 8 at Wilkes-Barre/Scranton upon his return and now has a two-game goal streak with lamplighters on February 24 and March 8.
Roster Moves – Forward Wade Allison has been loaned to the Phantoms by the Philadelphia Flyers and is on the cusp of making his pro debut. The 23-year-old from Western Michigan was a second round selection of the Flyers in 2016. He scored 10 goals and 13 assists for 23 points in 26 games with the Broncos in 2019-20. Goalie Felix Sandstrom has returned to the Phantoms from the Flyers taxi squad and goalie Alex Lyon has returned to the Flyers taxi squad after his one-game appearance with the Phantoms.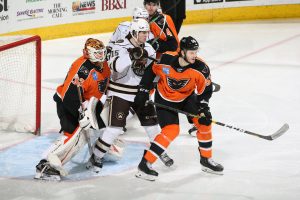 Long Time Coming – Samuel Morin is back to playing defense and is thriving in his return to the position. His assist on March 3 in his first game back with Lehigh Valley was his first pro point in over three years. Morin's last point had been 1,138 days earlier on January 20, 2018 in an outdoor game at Hersheypark Stadium. He left that game early with an injury and when he returned in the playoffs in May 2018 had the first of his two knee injuries and surgeries. Morin had played just 11 combined gams in the past two seasons.
Cal Closes In – Cal O'Reilly is knocking on the door to become only the 10th player in AHL history to record 500 assists. The AHL active's scoring leader currently has 490 helpers including six this season. O'Reilly's 618 career point rates 43rd all-time in AHL history. He currently stands 13th in assists and is two away from catching long-time Buffalo Bisons great Larry Wilson (1951-68) for 12th.
Best in the League – The Phantoms boast the two highest scoring active players in the AHL. Cal O'Reilly is first with 618 points while Chris Mueller is second among all active AHL players with 568 points and is first with 242 goals. The 35-year-old Mueller also leads all active AHL'ers in games played with 779. Mueller has won the Calder Cup twice (Toronto 2018 and Texas 2014) and also won an NCAA Frozen Four title with Michigan State.
Let's Stay Late – The Lehigh Valley Phantoms have played six overtimes in ten games to lead the AHL in extra-period hockey. Lehigh Valley has the most overtime wins (4) and also is tied for the most overtime losses (2). The Phantoms have have all four of their overtime wins on the road this season with Ryan Fitzgerald (Feb 6 at Hershey), David Kase (February 14 at Hershey), Max Willman (February 20 at Binghamton) and Ryan Fitzgerald again (March 8 at Wilkes-Barre/Scranton) scoring the winners. Binghamton's Brett Seney (February 10) and Wilkes-Barre/Scranton's Frederick Gaudreau (Feburary 27) have victimized the Phantoms in the 3-on-3 session. Ryan Fitzgerald became just the third player in Lehigh Valley history to score two overtime goals in a single season. Andy Welinski (2019-20) and T.J. Brennan (2018-19) have also done it.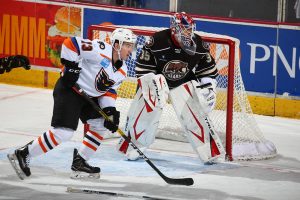 Scouting the Bears – The Bears have won two straight and are in first place in the North Division at 7-2-2. Garrett Pilon, son of former NHLer Rich Pilon, leads Hershey with nine assists and 11 points. Mike Sgarbossa is tops on the team with five goals. Aexl Jonsson-Fjallby has scored three of his four goals against the Phantoms and his recent teammate in Sweden, Felix Sandstrom. Capitals first-rounder Connor McMichael has four goals in his rookie season but hasn't scored in over two weeks since his hat trick against Wilkes-Barre/Scranton.
The Series – Lehigh Valley posted three straight comeback wins before the Bears finally victimized the Phantoms in Round 4. In the season opener, Wyatte Wylie tied the game at 1-1 with 44.7 seconds left before Ryan Fitzgerald scored the overtime winner. On February 14, Zayde Wisdom had a tying goal with five minutes left, his second of the game, setting up David Kase's overtime goal. On March 3 it was a tying goal by Cal O'Reilly with under 8:00 to play before Derrick Pouliot scored the winning goal with 5:59 left in a 4-3 final at PPL Center.
Special Teams – Lehigh Valley remains tops in the AHL on the penalty kill at 89.3% (3/28) despite giving up a power-play goal in each of the last two games (including the suspended game on March 10). Hershey's penalty kill is second best in the Eastern Conference at 85.7%.
The Phantoms' power play continues to find its stride at 12.2% (5/41) on the season going 4/16 in the last five games. Hershey is also trying to improve its power-play success. The Bears are at 11.1% (4/36) which rates 26th in the AHL and last in the Eastern Conference.
Lehigh Valley is 1-for-15 against the Bears this season while Hershey has gone 0-for-11 against the Phantoms.
Upcoming – The Phantoms return to PPL Center on Wednesday night hosting the Binghamton Devils. The Phantoms travel to Wilkes-Barre on Friday.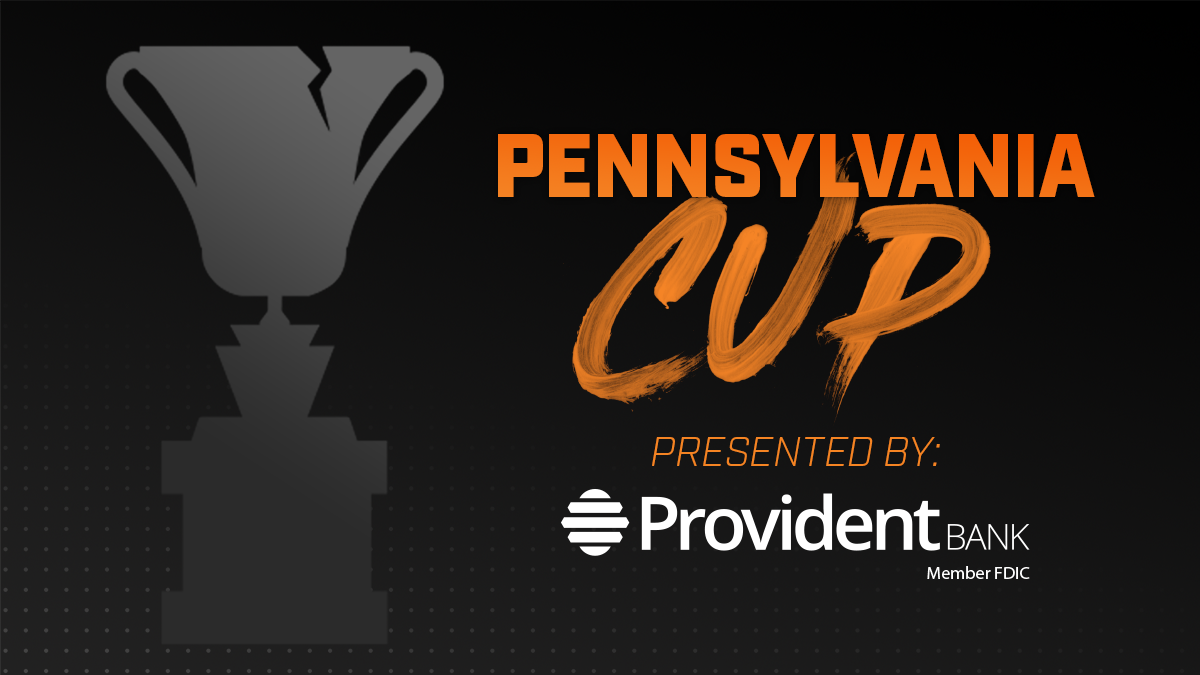 Providence Bank Pennsylvania Cup
Phantoms 4-2-1 = 9
Bears 3-2-2 = 8
Penguins 3-2-1 = 7
Mar 8: Phantoms 4 – Penguins 3 (OT)
Mar 14: Phantoms at Bears
Mar 19: Phantoms at Penguins
Mar 21: Penguins at Phantoms