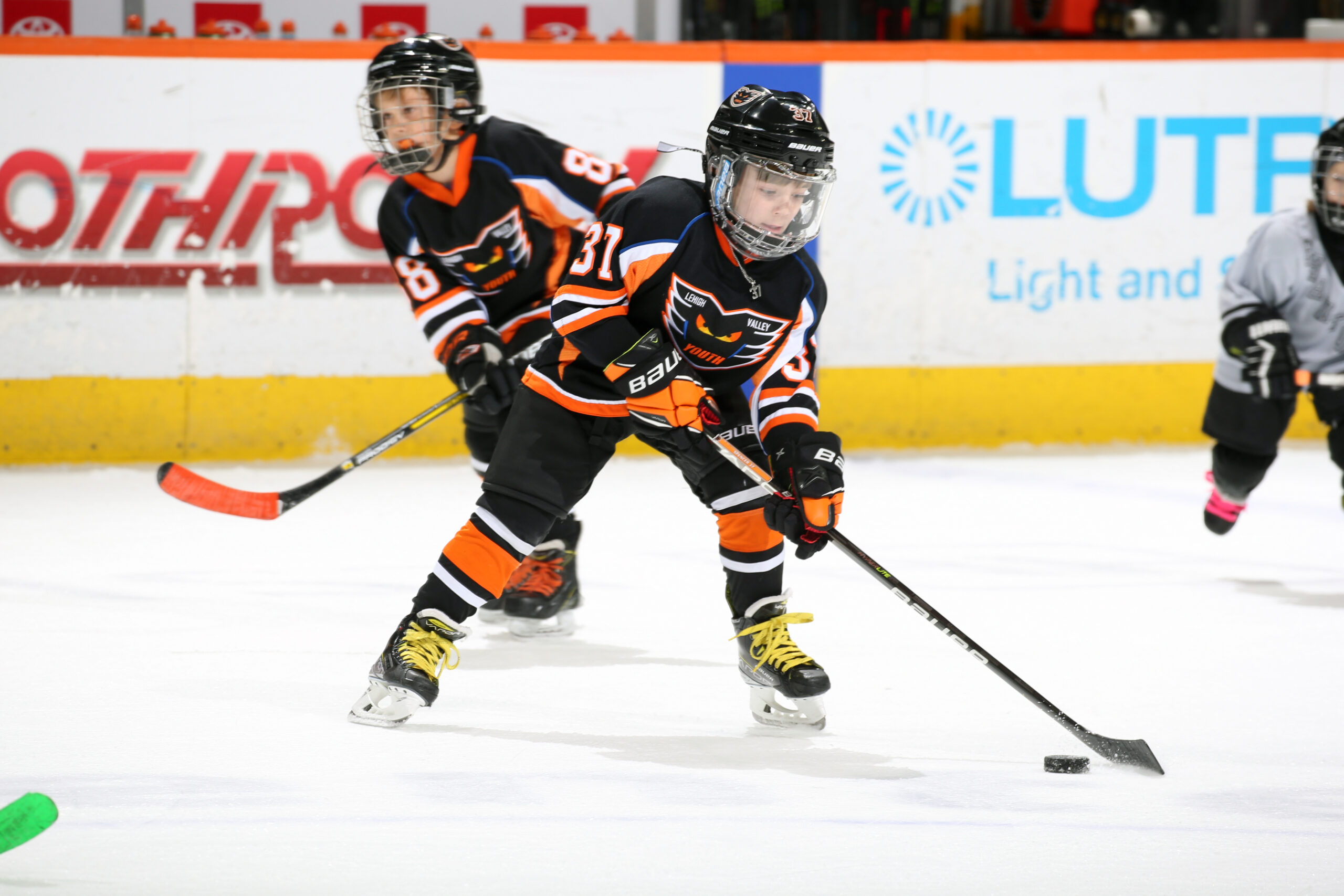 Pre-Game Ice
The Phantoms offer two 90-minute ice slots in the afternoon on game days. Your team will have the chance to play a FULL game on the same ice the pros play on prior to that night's game. Teams' logos will also be added to the video board for the game. Don't wait on ice availability is limited!
Youth Hockey Showcase
The Phantoms Youth Hockey Showcase also known as Mites on Ice is a unique opportunity for your team to take the ice during an intermission. Your team will receive just under 5 minutes of ice time to showcase their skills in a scrimmage against their teammates. Following every intermission, the Phantoms will select a Play of the Game who will receive a quick interview on the videoboard with the Phantoms in-game host! This experience fills fast so select your game today.
To learn more about Youth Hockey experiences with the Phantoms email: Trevor Herrick at therrick@phantomshockey.com