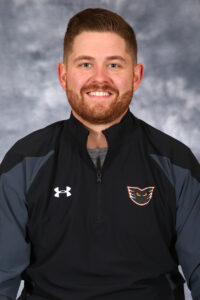 Jake Rogers is entering his second season as Assistant Equipment Manager for the Phantoms.
Before coming to Lehigh Valley, Rogers spent 6 seasons with both of Portland Maines AHL/ECHL Franchises. Rogers started as a locker room attendant before being named the Assistant Equipment Manager for the Portland Pirates in 2010. Rogers later rejoined the Maine Mariners in 2018 as the team's assistant equipment manager. Following that season, Rogers was promoted to head equipment manager where he would spend two seasons before joining the Phantoms in 2021.
Rogers resides in Whitehall with his wife Kayla and dog Jax, Rogers is a native of Scarborough, Maine.