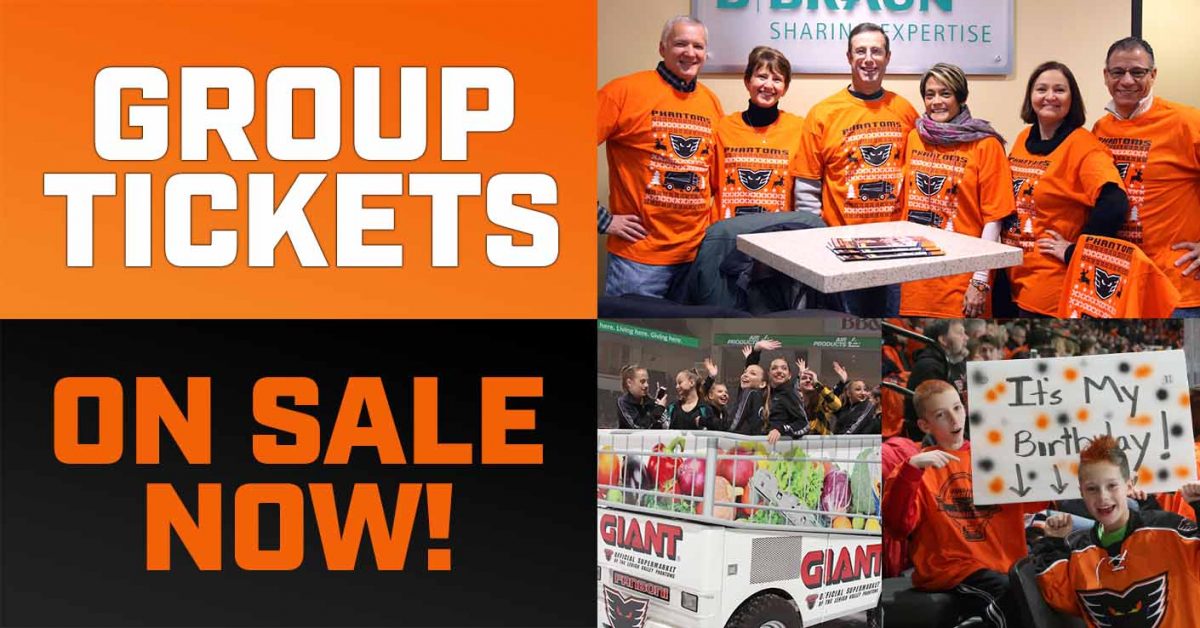 Bring a group of 10 or more people and receive great discounts.
Experiences of a lifetime: Call to find out how you can book one of these great opportunities.
Teams, schools and other extracurricular groups:
Perform on the ice or concourse (dance, cheer, karate, musical groups etc.)
Perform the National Anthem or God Bless America
Play on the ice at PPL Center before a game or for Mites on Ice at intermission
Be the Anthem Superstars
High Five Tunnel
Present the Really Big Flag on the Ice  during the National Anthem
Present Color Guard
Much, Much More!
Groups of Friends, Families and Co-workers:
Ride the Zamboni
Ride the Fanboni
Much, Much More!
Place your group deposit now to gain priority for the 2021-22 Season

Hockey Night at the Phantoms
Your team can skate on the ice at the state-of-the-art PPL center, before, after or even during a Phantoms game.


Schools
Have you ever dreamed of performing in front of 8,500 people? Well now you have the chance. Choral Directors will work with the front office of the Phantoms to find a date that works for the school to perform.


To learn more email us at: ticketsales@phantomshockey.com