Phantoms Charities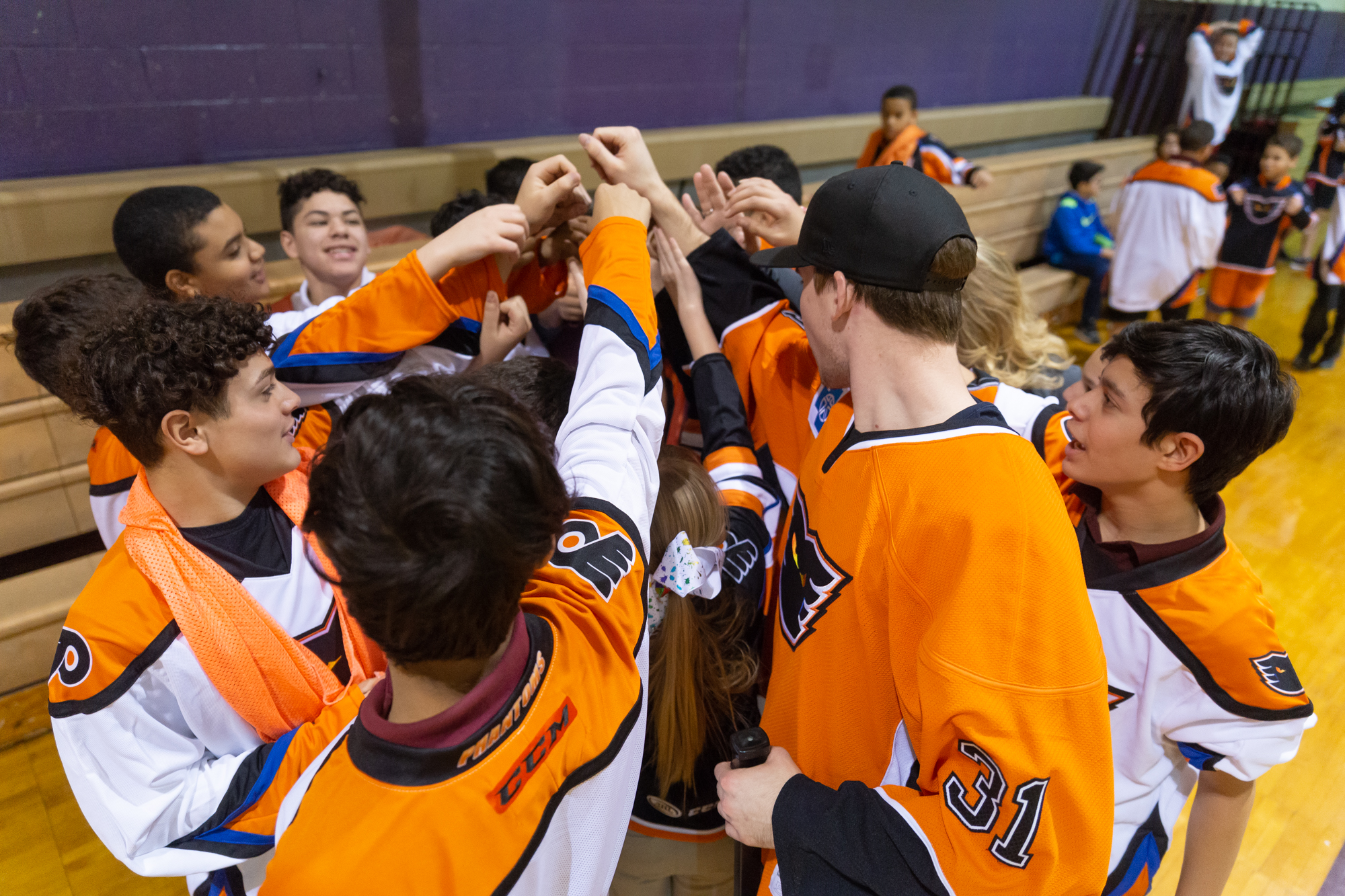 MISSION STATEMENT: 
"Phantoms Charities mission is to strengthen the community by developing, instituting and operating charitable and educational programs and services aimed at improving the lives of children and adults in the Lehigh Valley and the surrounding communities, with a special emphasis on youth health, fitness, sports and education."
You Can Make A Difference!
Your support helps Phantoms Charities deliver quality charitable and educational programming to the Lehigh Valley and the surrounding communities. Much of our programming is focused around children in need and children with disabilities to empower these special individuals, their families, schools, and communities.
Phantoms Charities also provides direct funding, awareness support, and programming to other local
nonprofit organizations and our community.
Donate today! All tax-deductible donations benefit Phantoms Charities.
Make a donation online below or mail a check payable to Phantoms Charities to
Attn: Phantoms Charities Donation, 701 Hamilton Street, Allentown, PA 18101.

Learn More About Phantoms Charities Programs
Phantoms Charities Social Media
Follow Phantoms Charities on Social Media
Phantoms Charities Board of Directors & Staff
Jim Brooks
Co-Owner / Governor – Lehigh Valley Phantoms
Rob Brooks
Co-Owner / Governor – Lehigh Valley Phantoms
Karyn Brooks
Owner – Pittsburgh Indoor Sports Arena (PISA)
Ryan Hill
Director of Corporate Communications – PPL Corporation 
Laurie Hackett
Community Relations & Philanthropy – Air Products 
Kristi Fulkerson
Operations Manager – Service Electric TV2 Sports
Brian Leader
Vice President of Perioperative Services & Orthopedic Service Line – Lehigh Valley Health Network
Chrissy Hixson
Senior Community Relations Consultant – Capital Blue Cross
Barry Fisher
President & General Manager – WFMZ
Jim Feher
Vice President of Advertising – The Morning Call
Jeff Rogers
Director of Finance Operations – Phillips
Joe Fitzpatrick
Attorney – Fitzpatrick Lentz and Bubba
Marc Pelepko
Director of Finance – PPL Center
Jennifer Keeble 
Executive Director of Phantoms Charities