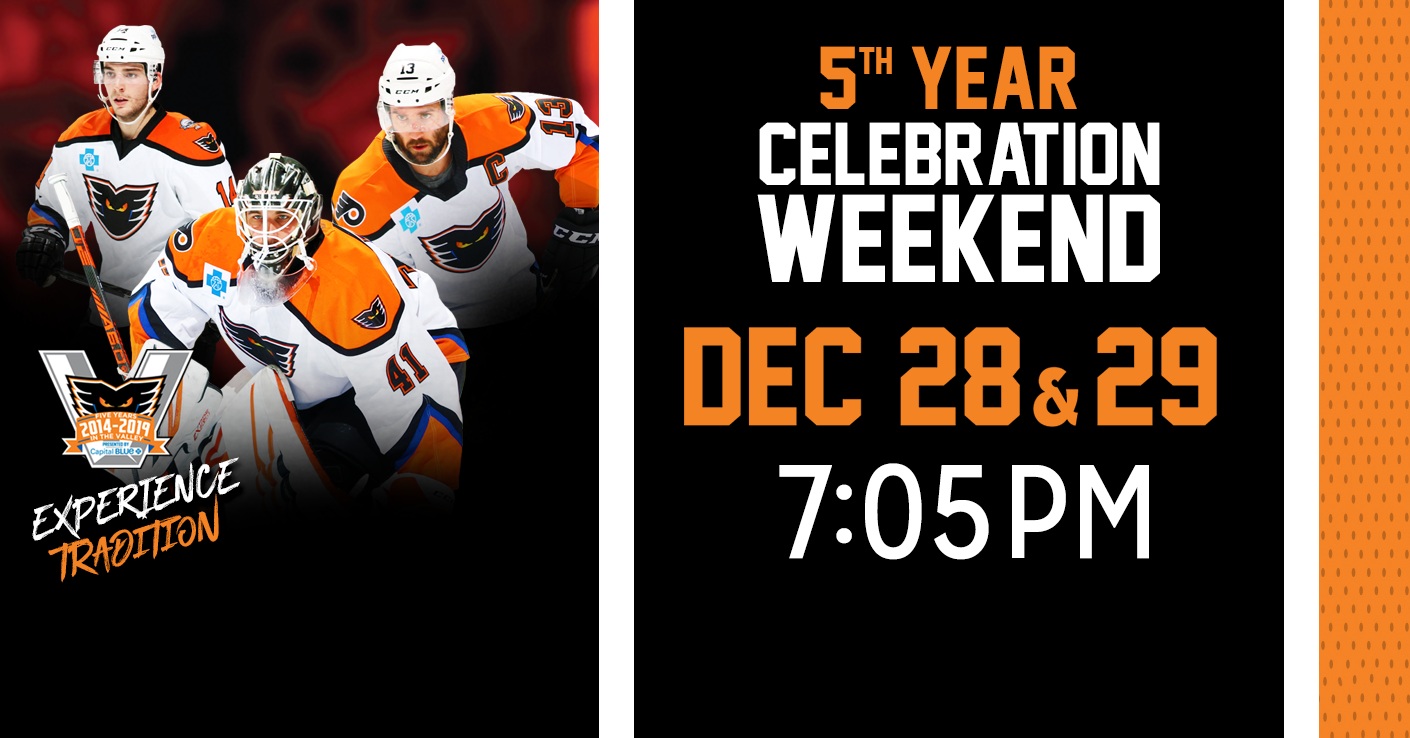 Phan Nation!  To celebrate our fifth year in the Lehigh Valley, we will be having a special Fifth Year Celebration Weekend taking place during the Phantoms games inside of PPL Center on December 28 and 29.  We've got a lot of memories to share, but are asking for your help in selecting the Intro Videos that are played when the players take the ice. Vote for your two (2) favorites from now until Wednesday, December 26, and the videos with the most votes will be played prior to the games that weekend.
We went back over the past seasons and pulled them all together for your viewing pleasure.  To vote for your favorites, select the corresponding choice from the form below and click submit!
2014-2015 Second Half – Warriors
2014-2015 End of Season – Until it's Gone
2015-2016 First Half – You Want a Battle
2015-2016 Second Half – Still Swinging
2016-2017 First Half – Ready, Set, Lets Go
2016-2017 Second Half – Rise
2016-2017 Playoffs – Battle Cry
2017-2018 First Half – Born Ready
2017-2018 Second Half – Our House
2017-2018 Playoffs – Knocking at the Door
Please Select (2) Two and Click Submit
Oops! We could not locate your form.